Disaster & Emergency Services, Housing
Low-Income Communities, Veterans & Military Members, Persons with Disabilities
Age Minimum (with Adult): 14+, Minimum Age:18+
Rebuilding Homes Damaged By Hurricane Michael
In one day, a single volunteer with no previous construction experience can hang drywall in several rooms, install a new floor or paint a small house. Imagine what's possible in two days—or two weeks, or a month. The more volunteers we have, the greater our impact. The more volunteers we have, the sooner Hurricane Michael survivors can return home.
Who will you help?
Volunteers help rebuild for families impacted by Hurricane Michael.
Volunteers will follow the rebuild process set up by SBP. Find out more here.
What will you do?
No construction experience necessary. Volunteers help with many different phases of construction such as mucking & gutting, demolition, insulation, mold remediation, drywall, mudding, priming, painting, flooring, trim, doors, and final punch. All training, safety instruction/gear, and supervision provided.
Where will you volunteer?
SBP is helping to rebuild homes in the Panama City and Lynn Haven communities and works on multiple homes at any given time. Depending on the particular phase of construction and size of the home, each active site could take anywhere from 5-20 volunteers at a time (the average is 10-15). If you are part of a large group you may be split up at multiple houses.
Who can volunteer?
Individuals and groups are welcomed to volunteer!
Ages 13 and under: Not allowed to volunteer
Ages 14-15: Parent/guardian must be present on-site with minor & a parent/guardian must sign the waiver at the bottom of this registration.
Ages 16-17: Chaperone over the age of 18 must be onsite with the minor & parent/guardian must sign the waiver at the bottom of this registration.
Ages 18+: No restrictions
What is the time commitment?
Our workdays are generally 8:30-4:30 (with the exception of special events) with an hour break for lunch. You can volunteer for as many days as you like. (Volunteering for multiple days in a row creates the greatest impact because it gives you time to gain confidence and efficiency in your construction task.)
What to expect onsite?
Please bring your own refillable water bottle to refill from the water coolers on site.
NO open-toed or open-heeled shoes. NO TOMS or other cloth-like shoes. Wear shoes that are sturdy and appropriate for construction work such as sneakers or boots. We also ask that you wear appropriate clothes to work in, typically pants and a shirt. One week before your arrival we will give you recommendations on attire based on the projected phase of construction.
If you have special requests or work restrictions, please write them in the "Additional Comments Section."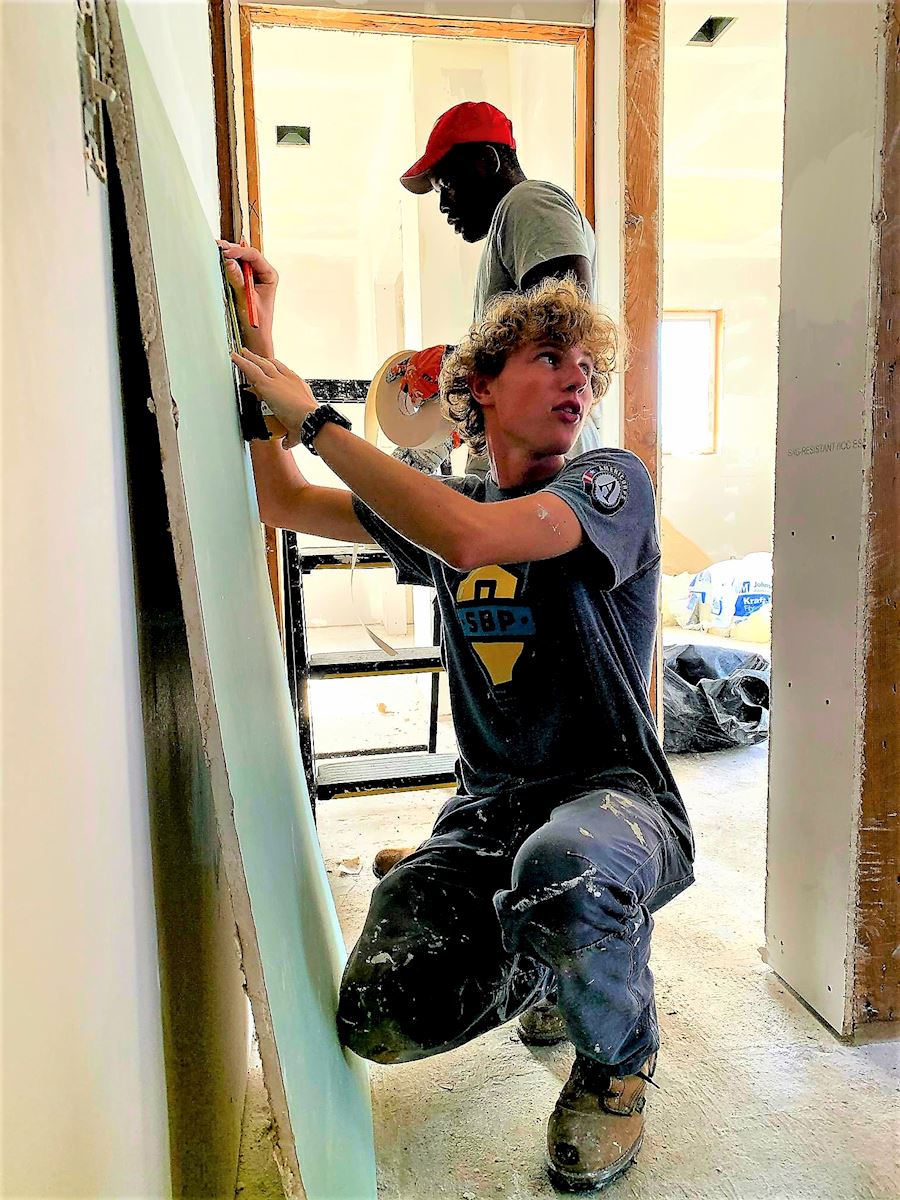 Please wait...
Log in or Register
In order to register for this opportunity you must log in to an existing account or register to create a new account.
Signup with team
This link allows you to participate in this opportunity with a team. When you click on the link you will have the option to:
Choose an existing team you're already a member or captain of, or
Create a new team to sign up.
Signup Questions
Please respond to the following questions in order to signup for this opportunity:
Please wait...
E-mail