Center for Independent Living of Northwest Florida, Inc. DBA CIL Disability Resource Center
http://www.cil-drc.org
CILDRC promotes, educates, facilitates, assists and advocates with and on behalf of people with disabilities in partnership with their communities, to achieve their goals for independence.
CILDRC is a community-based, cross-disability, nonresidential, private, nonprofit agency. It is designed and operated within our local community by individuals with and without disabilities whose purpose it is to operate independent living programs. Its efforts maximize leadership, empowerment, independence, and integration for people with significant disabilities as they define their goals for independent living.
In 1980 CILDRC was incorporated as a 501 (c) (3) organization in the State of Florida. The main office of CILDRC is in Pensacola, Florida and provides a wide array of services to people with significant disabilities in Escambia, Santa Rosa, Okaloosa and Walton Counties. According to the latest U. S. Census Bureau statistics over 10% of our total service area population are people with disabilities.
Individual and Systems Advocacy:
Promote positive change for and with individuals who have disabilities

Work with consumers on self advocacy assertiveness to promote personal empowerment

Participate in systems advocacy activities in partnership with CILDRC consumers and community members to affect attitudinal and environmental change

Regional Consultants for all five titles of the Americans with Disabilities Act (ADA)
Information and Referral:
Provide information on any subject related to all types of disabilities

Refer consumers to other agencies in our network to assist in gaining independence
Peer Mentor:
Peer Counselors with disabilities serve as role models and share creative solutions to disability-related issues in a person's life.
Independent Living Skills Training:
Staff members assist with innovative approaches to performing basic tasks that lead to independence, such as budgeting, resume writing, employment readiness assistance, and with Assistive Technology (AT).
Transition:
Facilitate the transition of youth who are individuals with significant disabilities, who were eligible for individualized education programs under section 614(d) of the Individuals with Disabilities Education Act (20 U.S.C. 1414(d)), and who have completed their secondary education or otherwise left school, to postsecondary life. Postsecondary life may include going to college or obtaining employment.

Transition also focuses on assisting people with disabilities move out of nursing homes and other institutions into independent lifestyles of their choice; and, helping prevent people with disabilities from entering institutions.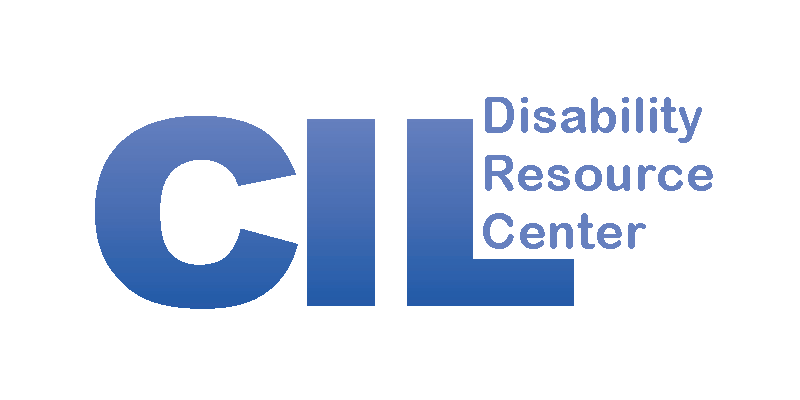 Persons with Disabilities