POSTING VIRTUAL VOLUNTEER OPPORTUNITIES
Use the word virtual or remote in your opportunity title or in the description of the opportunity. Identify what is necessary? Computer? Phone?
STEPS WHEN CREATING AN OPPORTUNITY
1. Log in to Volunteer Connect and click on "Volunteer Opportunities" in the left navigation bar.

2. Either "Create A New Volunteer Opportunity" or select an existing opportunity.

3. When you get to the "Location" field, click on the magnifying glass, and select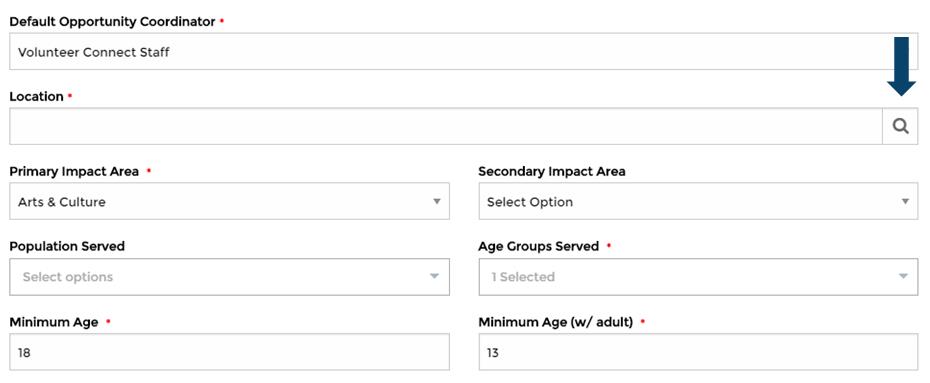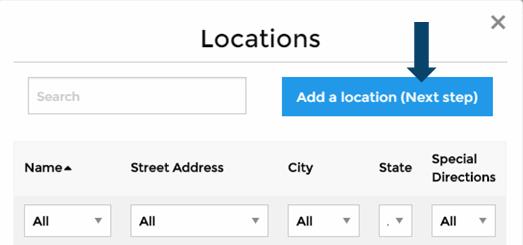 3. On the next page of the volunteer opportunities form, select a "Location Name", like "Virtual Opportunity", then select "Location Type", "Virtual"

3. Volunteers can then use the "Location Type" search filter to find your virtual opportunity!