Learn more about Volunteer Connect partnership, and register now.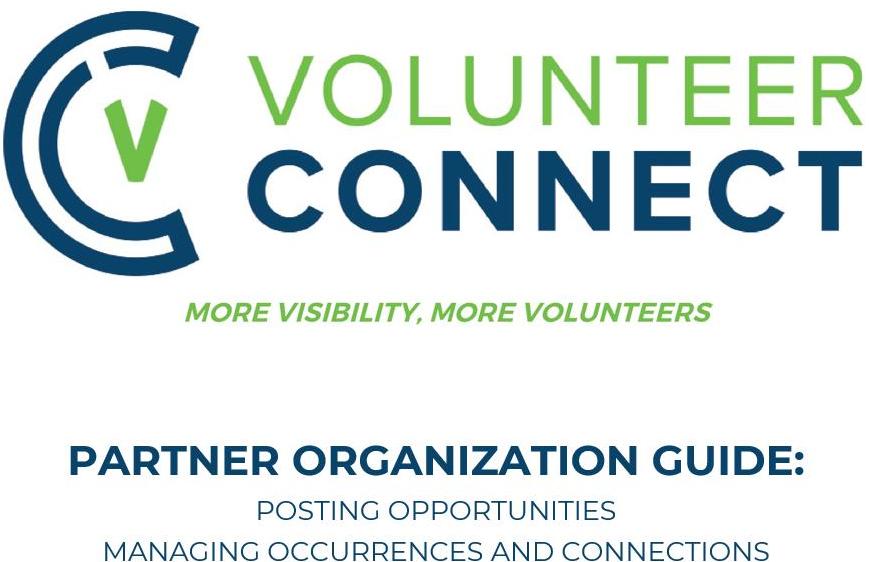 CLICK HERE FOR VOLUNTEER CONNECT TRAINING OPPORTUNITIES
CLICK HERE FOR VOLUNTEER MANAGEMENT TRAINING OPPORTUNITIES
---
VOLUNTEER CONNECT BASICS WEBINARS
THURSDAY, AUGUST 22, 2019, 10:00 a.m. - 10:30 a.m. EST
Volunteer Connect Basics: Are You Ready For The Public Launch?
[This webinar will be recorded and available for later viewing.]
VOLUNTEER CONNECT WEBINAR RECORDINGS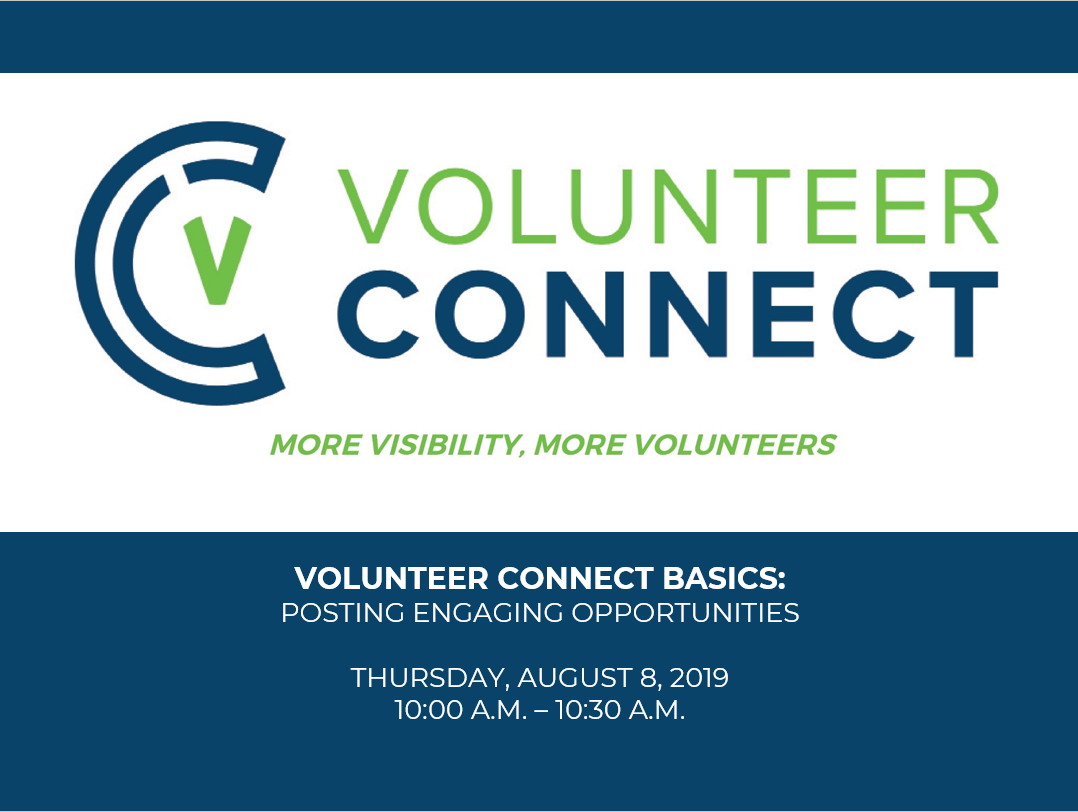 Volunteer Connect Basics: Posting Engaging Opportunities
This webinar provides a few key tips for posting engaging opportunities on Volunteer Connect. Hosted August 8, 2019.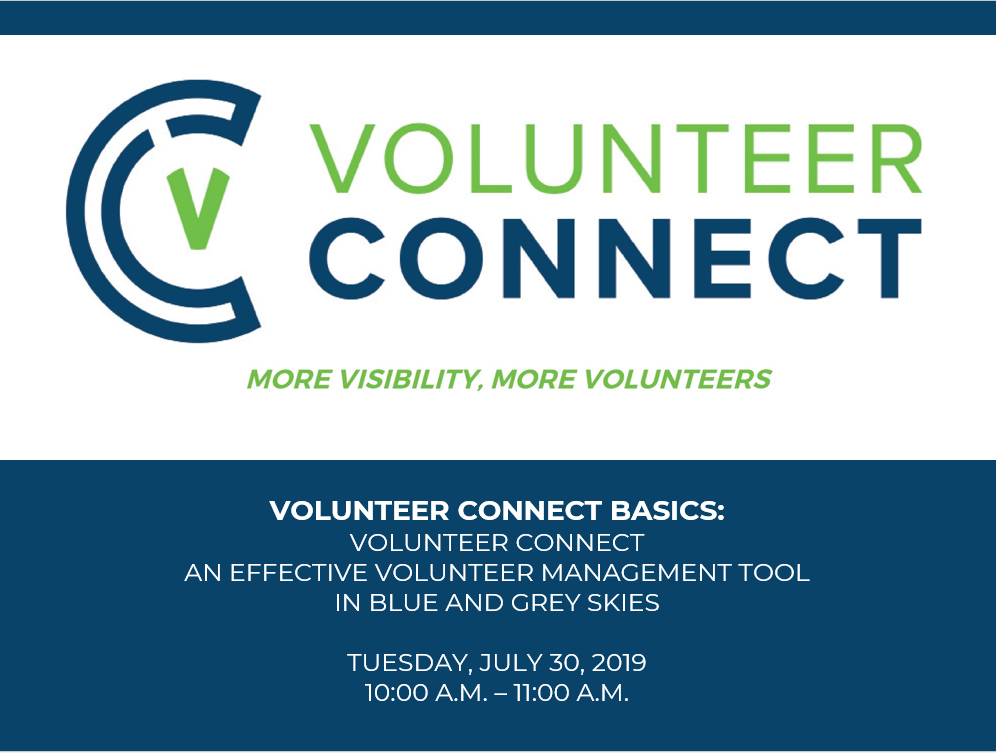 Volunteer Connect: An Effective Volunteer Management Tool in Blue and Grey Skies
Learn about Volunteer Connect features that can support the volunteer efforts of
emergency management organizations and departments. Hosted July 30, 2019.
Recording Available Here
VOLUNTEER MANAGEMENT BASICS
RECORDINGS AND RESOURCES AVAILABLE BELOW
Volunteer Florida hosted a webinar series for public and private nonprofits who mobilize (or intend to mobilize) volunteers to strengthen Florida's communities. This two-part series, held July 25 and August 1, 2019, covered the full volunteer management cycle, from strategic planning to evaluation.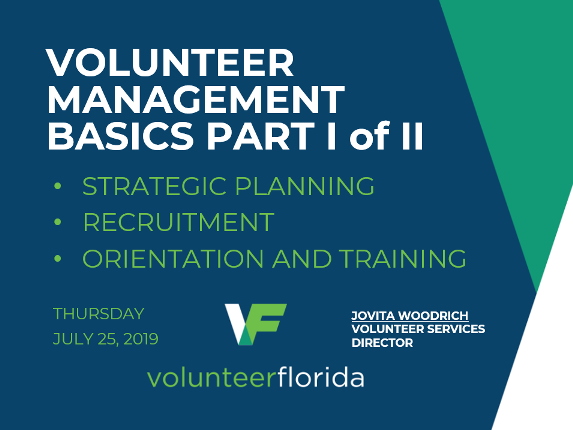 Part 1 of 2: Strategic Planning, Recruitment, Orientation and Training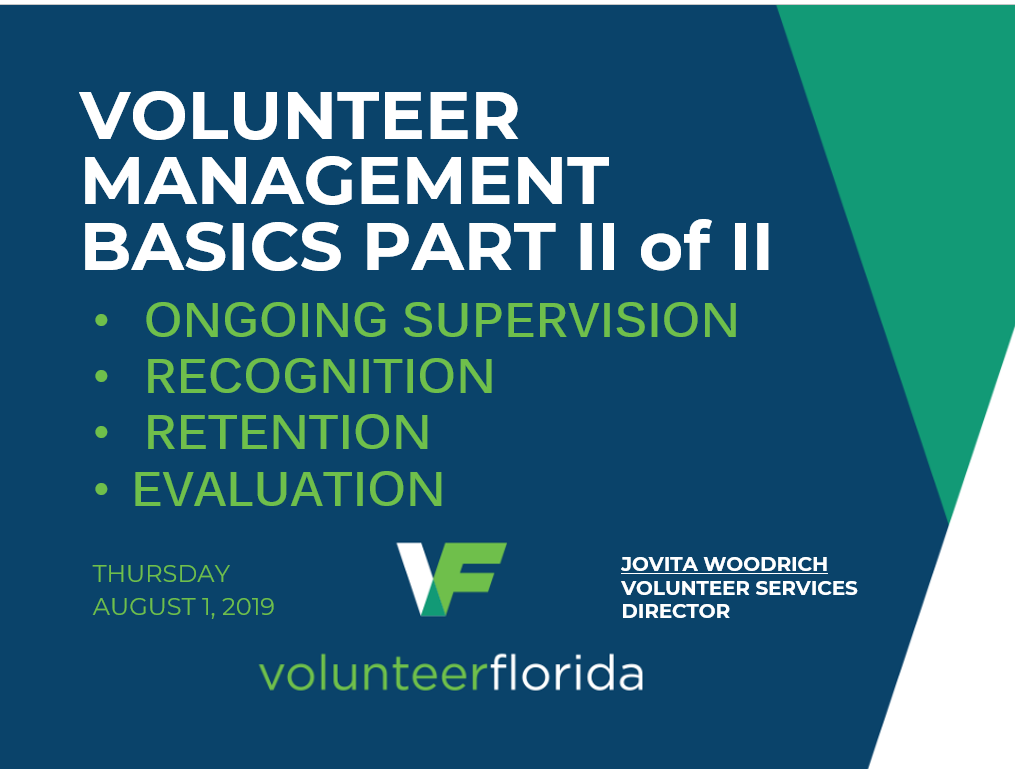 Part 2 of 2: Supervision, Recognition, Retention, Evaluation